With Thanksgiving behind us and Christmas coming quickly I wanted to write a series on the gifts of marriage. Sometimes, the way to be of help to our marriage is to change our mindset off of the challenges that being married can bring to the joys and gifts we can give and receive from our spouses. These gifts, to be truly special and unique coming just from you with thought and care will be more important and special then any trinket that you would be able to pick up at the mall. Just knowing of the time and thought that you place on your marriage are gifts that your loved one will treasure for years.
Ok, so let us get specific about these gifts that marriage can be. First, companionship. One of the first gifts of marriage can be the fact that you always have someone there. To talk about your day with, about the kids, the boss, whatever you need to talk about your significant other is there for you. They should be your best friend the one who you share all with. You will never feel like it is you against the world because you know that there is at least one other person in your corner at all times.
Another gift marriage brings is one of lover. Your spouse will be there to love you in so many ways. Of course, physical love is important to keeping a marriage happy and healthy. The beautiful thing is that this part of love will always be there for your marriage but it grows to represent so much more. You can learn how to love your spouse mentally, emotionally, spiritually along with the physical. The gift of lover grows as a couple stays together and serves and takes care of each other during their lives. You will also find that the different categories above will change in the importance placed on them throughout a marriage. In the beginning physical love is important but while raising a family emotional love might be needed more.
Another gift you receive from marriage is the gift of a supporter. Your rock when it might seem as if the world is tumbling down around you. Having someone there to cheer you on and for you to do the same for them. Being a supporter they will be there when needed and encourage no matter what the rest of the world might be saying. Grabbing someone's hand and looking them in the eye as you tell them how much you love them, how much you believe in them and you are there to stand beside them as they go through whatever situation or crisis they might be facing is a gift that you can give to your marriage.
I encourage you to use this time of year to look differently at your marriage if all you are focusing on is the problems. Look at the gifts that marriage brings into your life. You have companionship, a lover and a supporter all wrapped up in one person. You are blessed! On Wednesday we will look at 4 more gifts of marriage.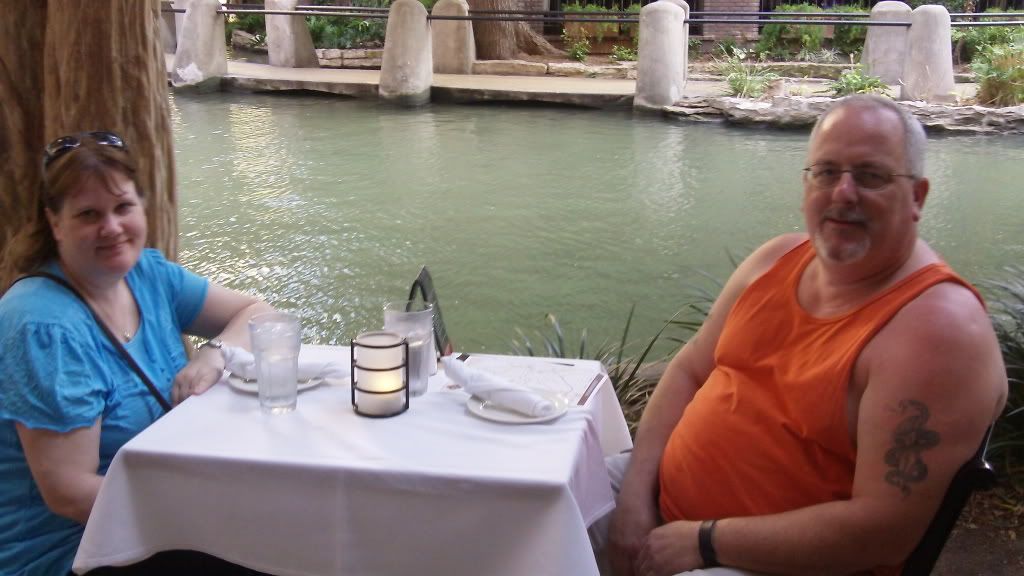 Ron and Shawn make up the "Odd Couple." We are a husband and wife team who have been together for the last 27 years. We have laugh, cried, fought, made up, and made more mistakes then any two people could. Through it all we have raised the greatest three kids in the world! We would like to offer you a free report we put together titled 10 Marriage Help Tips Report with video. Click here for the link.
Here is a pic of us at the San Antonio River Walk. We were enjoying dinner by the river.